Sacred Sound Immersion
Once a month on the full moon (next immersion Sun 25th April 7pm)
A profound sound meditation unlike anything you have experienced. You will journey deep into a blissful, meditative state of relaxation through alchemical soundscapes.
Tuning into both the collective & individual energies of those present, Melissa intentionally uses the power of her voice to shift & release stagnant energy, pain, tension & stress in the body.
All welcome! Bring a blanket and a cushion, lie down…and enjoy the journey!
Holiday Kid's Yoga Class (Tues 13th April)
Ages 6-10yrs
A fun and creative children's class including yoga poses, breathing activities, relaxation and a craft activity
Please contact Jennifer on 0411 266 075 for further information
Class is $15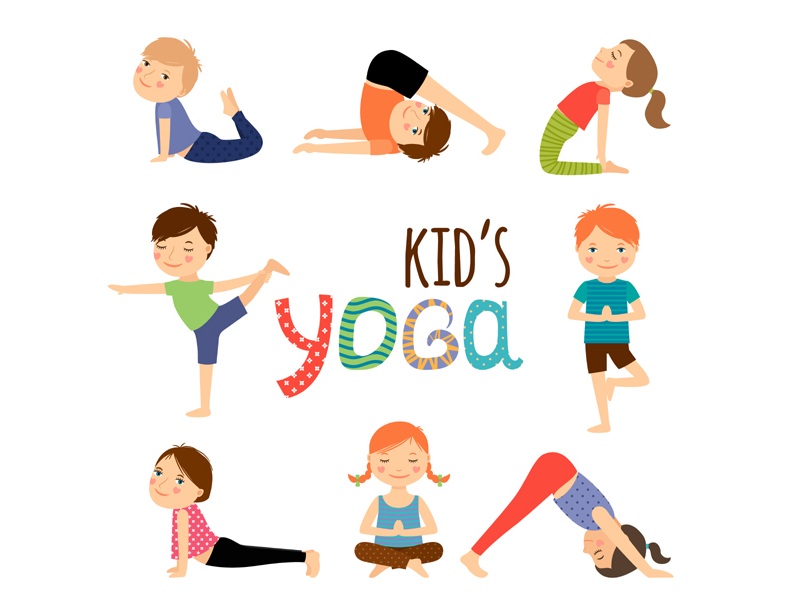 Dancing in the Dark (Thurs 15th April)
Dance without limits or judgement, proven to make you feel better!
Once a fortnight, Thursday evenings at 7.30pm for one hour, with Roo who will be playing your favourite retro tunes.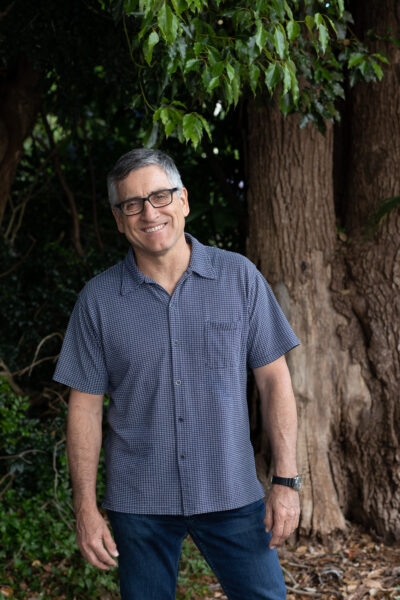 Silent Meditation Sitting
Cultivating our awakened hearts, together
Tuesdays from 7.30pm til 8.00pm
Connecting with our true sourse and with each other.
The first 15 mins is from The Miracle of Meditation 60 day program by Jeff Carreira "A powerful journey to the depths of meditative awareness", followed by 10-15 mins silent meditation.
Chairs will be available, cushions, meditation stools, or bring your own meditation cushion. You may also lie down.
Please call 0431 187 387 for further enquiries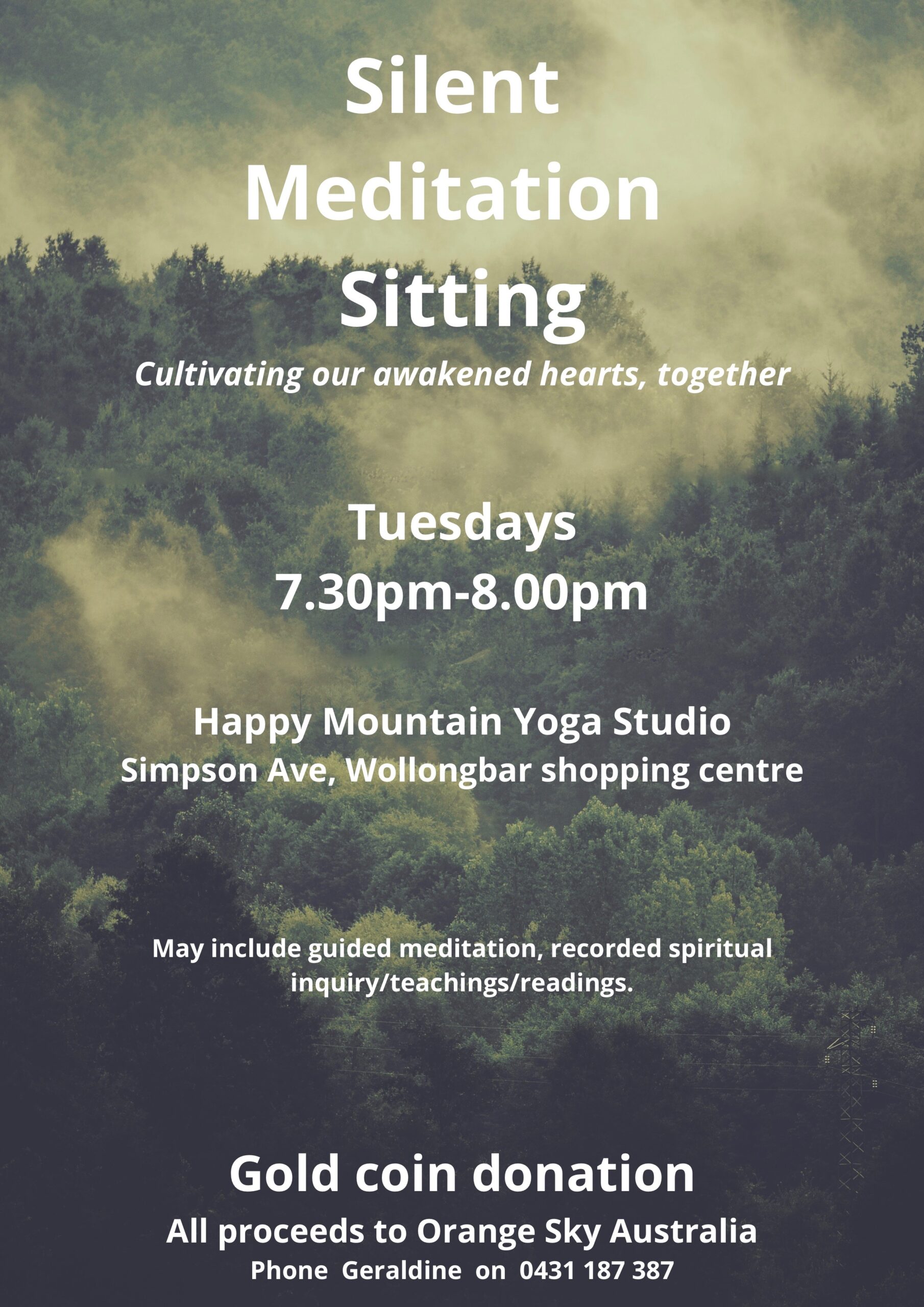 Finding Your New Story After Trauma
with Dr David Roland
Saturday 24th April 10am til 4pm
Dr David Roland is a writer, presenter and psychologist who worked as a clinical and forensic psychologist for over 20 years, treating and assessing clients ranging from children to adults.
David's latest book, "The Power of Suffering: Growing through life crises" (Simon & Shuster, 2020) draws together the real-life stories of 11 incredible people who survived their crises and grew in transformative ways (available at Happy Mountain).
We are pleased to have David present his new workshop, 
"Finding Your New Story after Trauma" in person at Happy Mountain on
Saturday 24th April from 10am til 4pm. 
The Byron Writer's Festival ran this workshop in February and because of the demand a repeat has been scheduled for 27th March.
A shorter version of this workshop is being offered online in the US for the Simon Sinek organisation.
David brings warmth, humour and insight to his work, drawing on his lived experience as well as his professional training.
Detailed outline
When our world is turned upside down by a trauma or life crisis we are often
blindsided and wonder how on earth we will ever get through it. Whether it is the
death of a child, diagnosis of a life-threatening illness, natural disaster, chronic
illness, financial loss, job loss, a tragic accident, sudden disability, divorce, or any
other intense loss we have the opportunity to create a new life story, a growth story
that takes us beyond our suffering and into new territory. How do we find this
story?
In this workshop David will introduce the concept of posttraumatic growth to provide participants with a framework to examine what happens after a life trauma or life upheaval and how, paradoxically this can lead to new beginnings and new ways of being. This is finding your new story.
First, we'll write about how life was before – our past story.
Then we'll write about the current story – how it is now.
Finally, we'll write a new story that could incorporate elements of posttraumatic growth such as, personal courage, enhanced relationships, appreciation of life, new possibilities, spiritual change and compassion.
The morning session will include introductions and guidelines for the day we spend together.
We'll write the old story.
We'll move onto writing the current story before lunch.
After lunch we will examine core beliefs and how these are disrupted and need to be remade.
Through explanation and video, we will gain an understanding of how to apply the posttraumatic growth model.
The afternoon session will be focussed on finding our new story and debriefing at the end.
At each stage David will provide writing prompts and facilitate the discussion. He will offer some sample writings from his own work.
Participants do not need to use writing as their main medium for 'writing' their story. They could also use mind mapping, drawing and other methods for depicting their stories that are practical with the workshop environment. It is also not necessary for participants to reveal the details of their trauma or crisis to others.
Who is it for
This is for people who are resolving a life trauma, helping others to work through a life trauma, or fiction writers who are keen to understand the psychology of posttraumatic growth and how this might apply to their work. In the latter case, they might write about a fictional character that they are developing for a story.