THIS IS THE TIME…
For Honouring your Self
For Connection
For Transformation
…it is our privilege to be on this journey with you.
Celebrating 20 years
Happy Mountain's story started 20 years ago after founder Geraldine felt a strong desire to extend her experience in the fitness industry and embrace holistic health and happiness. Training in the Les Mills Bodybalance program and Vipassana Meditation awakened Geraldine's idea of a yoga-based class choreographed to music, incorporating meditation techniques.
Classes have evolved into what they are now and will keep developing. WE are all evolving and forever changing and learning (hopefully!).
This time of uncertainty and change allows us the opportunity to check in and reset our lives, our relationship with ourselves and our world.  With all the challenges, there is still a lot to celebrate in our studio and beyond. It feels different, not just because we are having to follow the Covid Safe Guidelines. It feels like a new level of appreciation for even the simplest things.
We are so blessed to live in this part of the world, and we should honour that. 
It has only been in the last two years that we have had a permanent venue and it has become a special space where we come together as a community to find stillness, to nurture ourselves physically, mentally and spiritually.
"Connection and time shared with members of the community, and having a team who have inspired me and enriched the Happy Mountain home, is such a joy." – Geraldine Loong
Geraldine
Yoga instructor/manager
Geraldine has been instructing classes and managing the Happy Mountain Yoga Studio for 20 years. Over the years she has remained dedicated and passionate about bringing the community together, be it through yoga, concerts, sound healing, dancing, movies, meditation or guest speakers.
She believes that as humans, we all have a longing to experience a deeper truth about ourselves and with everything, on some level, and we all want to be happy.
Meditation, music and creativity play a big part in her life. Her intention is to keep on learning, while continuing to provide a place where people have the opportunity to keep learning also, while having fun.
Geraldine has trained in and taught yoga for children and teens and is currently teaching Yin Yoga and Happy Mountain Flow in the studio and online. She is available for private classes. Lately Yin Yoga and Meditation are a popular choice for men and couples.
She holds an Assoc.Dip. Health Science, Adv. Dip Arts, and Ongoing Yoga Training.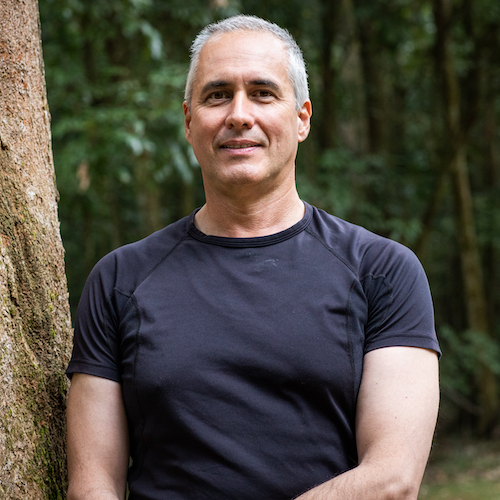 Rick
Yoga instructor
Rick's yoga journey started 17 years ago when yoga became an excellent addition to an exercise program prescribed for a badly injured back. In 2012 he completed his RYT-200 yoga teacher training and before long was teaching seven classes per week.  He was later introduced to Vipassana Meditation, which he describes as a period of intense self-discovery, and along with yoga, helped create a time of much healing and learning.
Rick's formal training was in the classic Hatha style, while his very early teachers used a Japanese style that is based on the seasons and Chinese Medicine, and is very core-focused.
Rick likes to teach with a focus on core strength, slower movement,  alignment and breathing, often using props such as straps, blocks and blankets.
Rick feels that the mental health benefits of yoga and meditation are probably more powerful than the physical. Having battled lifelong anxiety, Rick believes that meditation with yoga can give you the mental space to help manage that most debilitating disorder.
"Seeing people experience those small moments of peace is a real buzz".
Kelli
Bodytalk Practitioner
Kelli Taylor is a student of Bodytalk, and she has been associated with Bodytalk since 2015.
Her journey began after receiving a BodyTalk session from Lynette Favell, an Advanced Body Talk practitioner/ Trainer of 21 years. Since then Kelli has completed BodyTalk Access, Fundamentals (modules 1 &2), Advanced BodyTalk Protocol and Procedures and Mindscape, so as to deepen her knowledge and practice.
From my first introduction to BodyTalk I knew that this healing modality was meant for me, and so my journey continued. I have observed with keen interest the human body and it's many ways of healing and functioning.
A major influence in my understanding of the interconnectedness in life was through my love of Nature, as shown to me by my mother and grandmother. I observed how nature holds the space to allow the body, mind and spirit to truly heal.
As a child, I experienced my whole body health reset after swimming and playing in the creeks or ocean, or walking through the bush. I noticed the healing that comes from soaking up minerals from the earth and being healed by the old wisdom that is held in nature. I continue to experience this same healing today.
I have always had a deep curiosity to understand how we can cultivate and nurture good health, and how we can find health in our body, mind and soul. I wanted to find a way of healing past traumas and emotional wounds to lay those parts to rest and feel whole again. This deep level of healing has been made possible by BodyTalk, and I have found the healing modality I was looking for. Now, it is my great pleasure to share this with you.
Through BodyTalk, and permission from my clients, I begin to witness their system and understand the causes of illness or symptoms of emotional wounds to connect that which is disconnected and facilitate healing through their own Innate ability.
I would like to invite you to feel the significant improvement of health in mind, body, and spirit for yourself.
For further information or to make a booking please contact me
Phone: 0467 408 200
Email: bodytalkdynamiks@gmail.com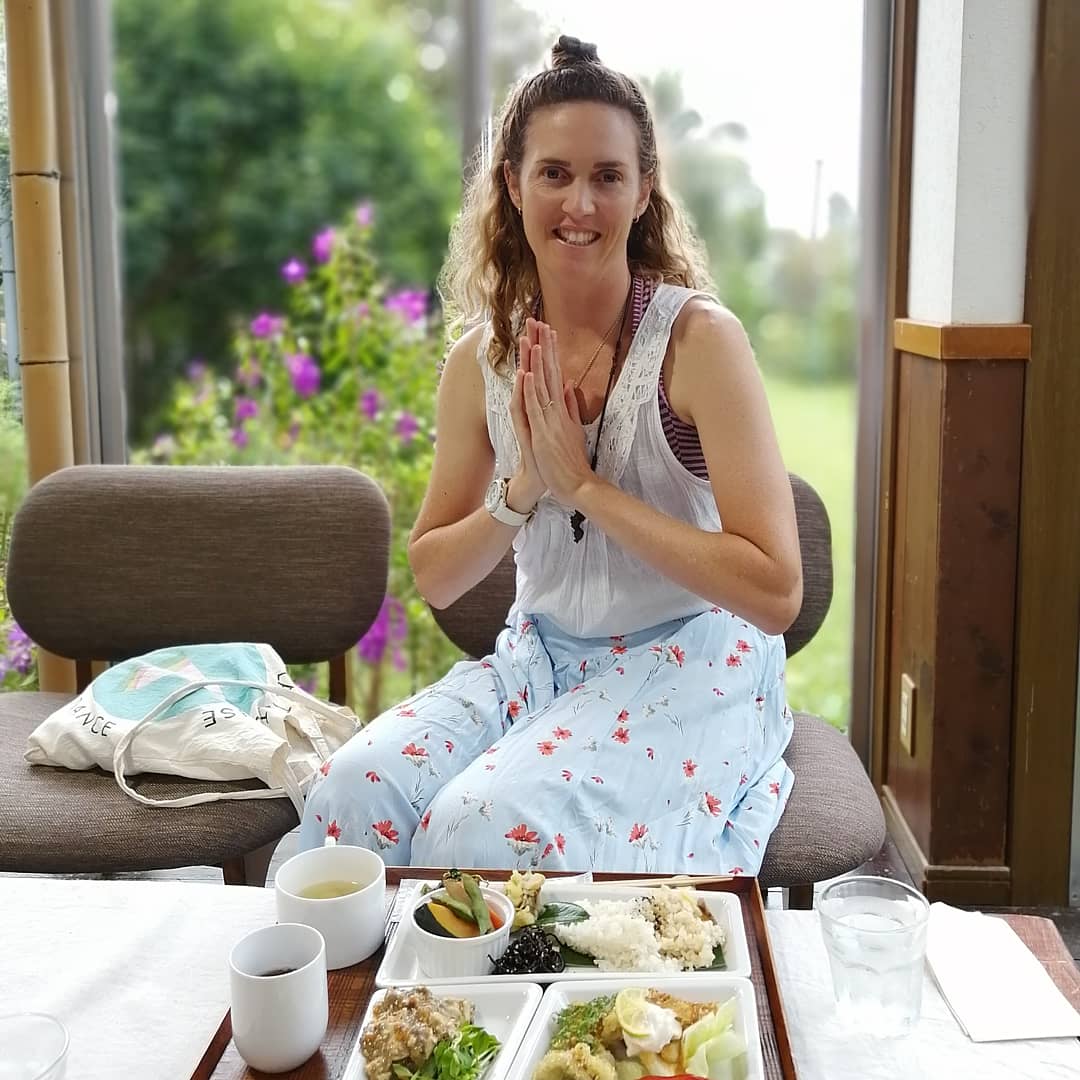 Vanessa
Yoga Instructor
Hello friends, my name is Vanessa, I'm a certified Raja Yoga teacher. I completed both my 200hr and 500hr Yoga Teacher Training in South Korea and have been teaching yoga for the past few years.
I have been living overseas in South Korea and Japan teaching English  since 2008 and I have just returned.
I love to share the wonderful healing and transformational benefits of yoga with everyone. Through the practice of Raja Yoga you will gain strength, flexibility, confidence and stability and therefore a more balanced and harmonious mind.
My classes are a flowing sequence of sattvic asanas suitable for all levels. I hope to see you there.
Namasté